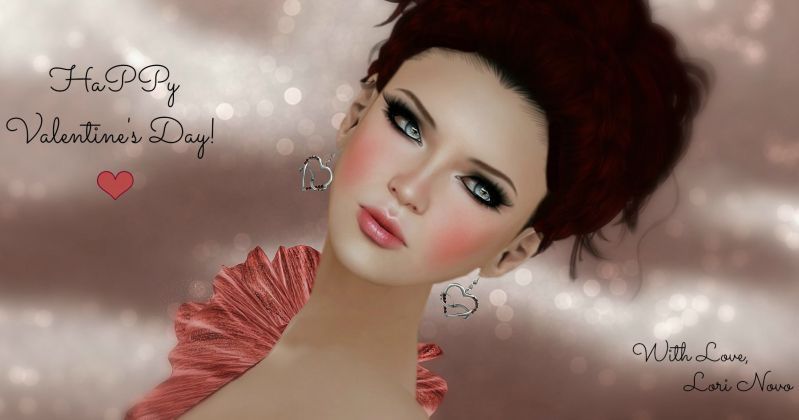 VIEW FULL IMAGE HERE
BOO!
Me again, what can I say , now I can't seem to stay away.
MUY FELIZ DIA DEL AMOR!
my beautiful people!
that means
A VERY HAPPY DAY OF LOVE!
But seriously, let's celebrate LoVe every single day,
every hour, every minute and every second.
Love is the most precious gift that we can give to others and to receive in return,
because...
"Love bears all things,
believes all things,
hopes all things,
endures all things.
Love never ends.
"always be bubbling over with lots of love and warm fuzzy feeling"
for everyone, just like Catero said I do, because honestly,
love gives us strength and hope and it just makes life so much more beautiful.
By The Way,
you all remember Catero right? But of course you do :)
T
hat Cat is absolutely unforgettable.
CAAAAT WHERE ARE YOU?!!!
Is he still flying around somewhere like a bird and going tweet tweet tweet?
Hope you all have an amazing
VALENTINE'S DAY
filled with love, lots and lots of it because we all deserve it!
Here we have s video/guide of
Or at least during this Valentine's day in case you are going through a "single" period,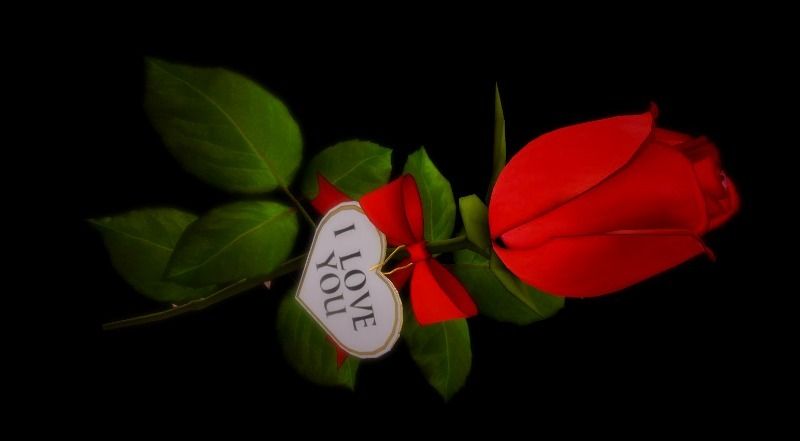 VIEW FULL IMAGE HERE
I noticed how much my how to say I love you in different languages post has been visited,
so I have decided to share this with you once again ;)
❤
I want to tell you all "

I LOVE YOU

" in your own language, here we go...
AFRIKAANS – Ek het jou lief / ek is lief vir jou
ALBANIAN – Te dua
ALSATIAN – Ich hab die lieb
Dialectal ARABIC (North African) – N'bghick
Dialectal ARABIC (Eastern) – Bahebbak (to a man) / Bahebbik (to a woman)
Literary ARABIC – Ouhibbouka (to a man) / Ouhibbouki (to a woman)
ARMENIAN – Yes kez siroumem
AZERI – Men seni sevirem
BAMBARA – M'bi fe
BASQUE – Maite zaitut
BELARUSIAN – Ya tabe kahayu
BENGALI – Aami tomakey bhalo basi
BERBER – Righ kem
BOSNIAN – Volim te
VIEW FULL IMAGE HERE
BRETON – Karout a ran ac'hanout / Da garout a ran / Me az kar
BULGARIAN – Obicham te
BURMESE – Nga nin ko chit te
CATALAN – T'estimo
CHEYENNE – Ne'mehotatse
CHINESE – Ngo oiy ney a (Cantonese), Wo ai ni (Mandarin)
CORSICAN – Ti tengu cara (to a woman), Ti tengu caru (to a man)
CROATIAN – Volim te
CREE – Kisakihitin
CREOL – Mi aime jou
CZECH – Miluji te
DANISH – Jeg elsker dig
DUTCH – Ik hou van jou
The rest of " I Love You's" continue on
READ MORE
.
Here is my Second Life Blog version of this post
http://sllorinovo.blogspot.ca/2015/02/happy-valentines-day.html
ESTONIAN – Ma armastan sind
FINNISH – Mina rakastan sinua
FILIPINO / TAGALOG – Mahal kita
FLEMISH (WESTERN) – 'K zien je geeren
GEORGIAN – Me shen mikvarkhar
GUJARATI – Hoo thunay prem karoo choo
HAITIAN CREOLE – Mwen renmen ou
HEBREW – Ani ohev otakh (man to a woman), Ani ohevet otkha (woman to man)
HINDI – Main tumse pyar karta hoo (to a woman), Main tume pyar karti hoo (to a man)
INDONESIAN – Saya cinta padamu / Saya cinta kamu
IRISH GAELIC – Taim i' ngra leat
JAPANESE – Aishiteru / Anata ga daisuki desu
KABYLIAN – Hamlagh-kem (man to woman) / Hamlaghk (woman to man)
KANNADA – Naanu ninnanna pritisutteney
KOREAN –Sarang Heyo / Nanun tangshinul sarang hamnida
KURDISH – Ez te hez dikim
LEBANESE – B'hibik (man to woman) / B'hibak (woman to man)
LOW SAXON – Ik hou van ju
LUXEMBOURGEOIS – Ech hun dech gaer
MALAGASY – Tiako ianao / tia anao aho (stronger)
MALAYALAM – Njan Ninne Premikunnu
MAORI – Kei te aroha au i a koe
MARQUESAN – Hinenao au ia oe
MONGOLIAN – Be chamad hairtai
MOROCCAN – Ana moajaba bik
NEPALI – Ma timilai prem garchhu
NORWEGIAN – Jeg elsker deg
PAPIAMENTU – Mi ta stima bo
PORTUGUESE (BRAZILIAN) – Eu te amo
PUNJABI – Mein tenu pyar karda han (male speaker), Mein tenu pyar kardi han (female speaker)
QUECHUA de CUZCO – Munakuyki
RAPA NUI – Hanga rahi au kia koe
RUSSIAN – Ya tebya liubliu
SAMOAN – Ou te alofa ia te oe
SCOTTISH GAELIC – Tha gaol agam ort / Tha gaol agam oirbh
SHIMAORE – Ni su hu vendza
SINDHI – Moon khay tu saan piyar aahay
SINHALA – Mama oyata aadareyi (spoken) / Mama obata aadareyi (formal)
SLOVENIAN – Ljubim te / Rad te imam (male speaker) / Rada te imam (female speaker)
SOMALI – Waan ku jecelahay
SPANISH – Te amo / Te quiero
TAHITIAN – Ua here vau ia oe
TAJIKI – Jigarata bihrum duhtari hola (man to woman), Tra lav dorum (woman to man)
TAMIL – Naan unnai kaadhalikkarn
TELUGU – Nenu ninnu premisthunnanu
TIBETAN – Na kirinla gaguidou
UKRAINIAN – Ia tebe kohaiu
URDU – Mein tumse mohabbat karta hoon (man to woman), Main tumse mohabbat karti hoon (woman to man), mujhe tum se pyar heh
UZBEK – Men seni sevaman (formal), Men seni yahshi ko'raman (informal)
VIETNAMESE – Anh yeu em (man to woman), Em yeu anh (woman to man)
WELSH – Rydw i'n dy garu di
YIDDISH – Ich hob dir lib