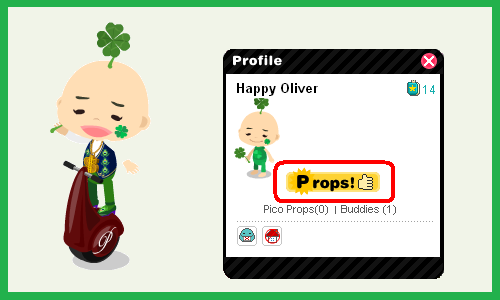 Remember the fun little guy that visited our Matsuri Area not long ago? Well… he felt so welcomed by our Pico community that he decided to pay us another visit.
Yes, you heard me right! Happy Oliver is back today (9/28/10) and he will stay with us til Thursday (9/30/10). He will be visiting
Las Vegas
or the new released Casino
Interior Model Room
.
But wait, there's still more great news! Not only is he going to honor us with his visit, but once again he'll be randomly choosing three lucky friends everyday, for the next three days, and those lucky nine Picos will get C$5,000 each!!!
On his last visit, though I wasn't one of the nine lucky winners, I still had the privelege of dancing with him. Maybe once again I will bump into him.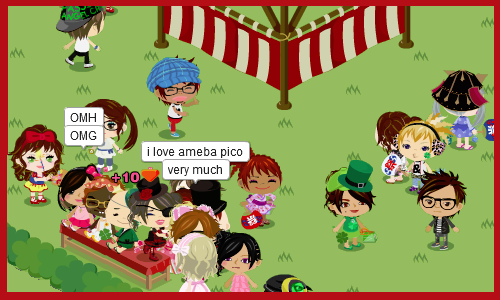 How to participare:
1.
Look around Las Vegas and the Model Room and find Happy Oliver.
2.
Click on Happy Oliver so that his profile screen apppears.
3.
Click on [Props] to give him a prop, but remember you can only
prop him once a day!
GOOD LUCK TO YOU ALL MY HAPPY PICOS !
UPDATE: Congratulations to the Winners
First Day Winners Are...

Second Day Winners Are...

Last Day Winners Are...

"Congratulation! These 9 lucky Picos now received 5000 Casino Dollars!
You should congratulate them and give then a prop if you see them!"