A while back I had seen TOKI>3<'s room and fell in loooove with It. So I decided to go back and take some pictures to share with you. Usually, I like to invite a friend to join me, but that day the only two friends that were on line unfortunatly were busy.... so there was no one to share Toki>3<'s room with :( Or so I thought...
Not wanting to enjoy this experience alone, and feeling sad I went to Pond Park to see if any of my other friends would show up.
Suddenly, I hear a friendly
"hi"
, I turned around and there he was...
Kledis red
. And just like that he
Buddy Requests
me and I accepted. After talking with him for a while I realized that maybe, just maybe, the
"FRIEND FAIRY"
sent him to me :D , so I invite him to come with me and visit this beautiful room and he gladly accepts.
I was so surprised to see that our friend Toki>3< had redecorated, and her room looked AMAZING!!!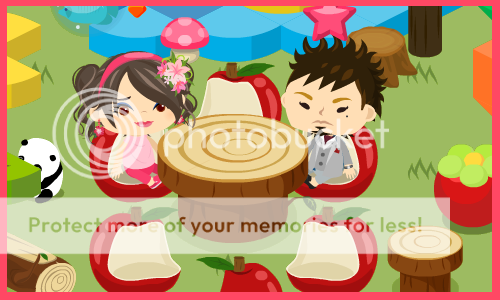 We sat down on the apple chairs and enjoy a very interesting conversation. My new friend Kledis red turned out to be a very polite talker :D
We noticed the gigantic duckling in the water and we ran to it. It was sooo cute!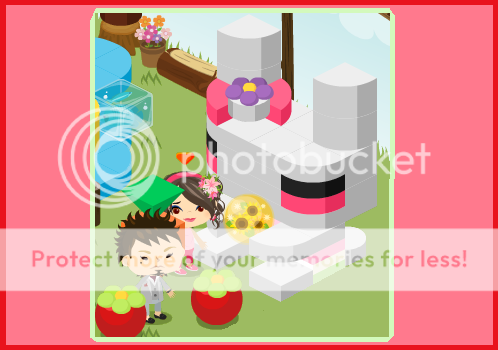 Right next to the duckling was this beautiful big white bunny holding a ball with sunflowers in it.
Across the room we noticed a beautiful giraffe... OMG... my favorite animal <3
Up in the sky flying were colorful birds and butterflies, we each got on a butterfly and ejoyed flying in the clouds for a while when we suddenly noticed this cute white elephant standing on one of the clouds.
Than on the very top we saw this beautiful garden, it looked so peacefully inviting... like a dream in the clouds.
Soon my new friend
Kledis red
had to go, but not before he made sure I had all the pictures I needed.
TOKI>3<'s second room is as amazing as her first one. She has a beautiful white piano. She probably plays lovely music to her animals everyday!
Kledis red
, thank you for coming when I needed a friend the most.
Other Beautiful Rooms
Saltwater Room

My Very Beautiful Home
Get Out- <3 Room
Sunshine Room