Such a
BIG
world and so many countries, yet we all come together in harmony in
"OUR PICO
WORLD"
. Isn't it
WONDERFUL!!!
These are some of the most interesting
PICOS
and
MOMENTS
I collected for you.
Hiro☆彡(

from Japan

)
sits serenely beautiful at Beginner's Plaza with a sparkle in her eyes. By her smile, she gives the impression that she has just witnessed something

WONDERFUL

, could it be the

KINDNESS

that Picos give each other everyday?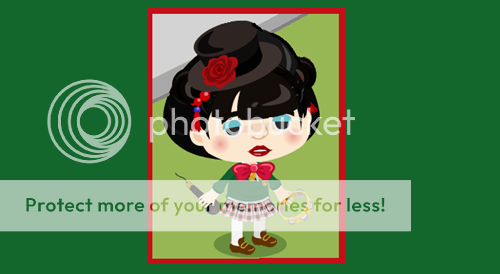 Carrying her microphone and tambourine,our good friend
窓際のトットちゃん (

from Japan

)
walks in search of someone that may be in need of a song to be cheered up, for her angelic voice will definitely lighten any one's day!
When our friend
.爵.
(from Taiwan

)
heard that there was going to be a marching band parading through our Pico streets, he immediately ran for his horn so he could join in the fun!
Our sweet
(PHG) CHAii ♥
(from The United States of America
) seems so happy showing off what she got for Christmas. Not only did Santa Claus bring her the Gingerbread Doll she so much wanted, but he also brought her, her
"TWO FRONT TEETH"
Poor
北海道のおばちゃん
(
from Japan
), she looks so worry. She keeps thinking that she is sure she forgot to do something before leaving her house. Can you help her remember what it was that she forgot...
1. Could it be she forgot to lock the door?
2. Did she forget to feed her pets?
3. Or, TO PUT ON SOME CLOTHES!
With a grin of confidence,
☆:*・゚ここら:*・゚☆
(
from Japan
) stares up to the sky because she knows she did her best on her try-out musical performance, and the news with the results will be good!
Oracabessa
(
from Namibia
) came prepared today, all dolled up in her beautiful Floral Printed Flared Yukata dress in case she gets to meet someone special. But in case she doesn't, she is wearing her Chromatic Sports Shoes so she can go jogging instead. Very clever;)
When
Lech Chang『助平』
(
from Republic of Korea)
appeared at the Japanese Park's entrance and spotted that orange juice glass sitting waaay on the other side of the park, he flew to it before anyone beat him to it. To bad he knocked it over when he landed. :(
Tic Tock, Tic Tock...
namnam
's
pocket watch keeps ticking.
He looks at the time and knows the time for her to show up is near, and his heart starts to beat faster with the anticipation... Tic Tock, Tic Tock.
Twins
Sushi
(
from Switzerland
) and
αmøя
(
from Switzerland
) have such a wonderful bond. They both appreciate how beautiful NATURE is and see the beauty even on a fallen leaf!
DeXteR`
(
from Malaysia
) gently plants his elbow on
• b i l l a •™
's (
from Japan
) nose over who gets to hold the reindeer doll next.
"Guys, why don't you just toss a coin and see who gets it first!"
Til next time, go out there and create beautiful moments for all of us to share ;)