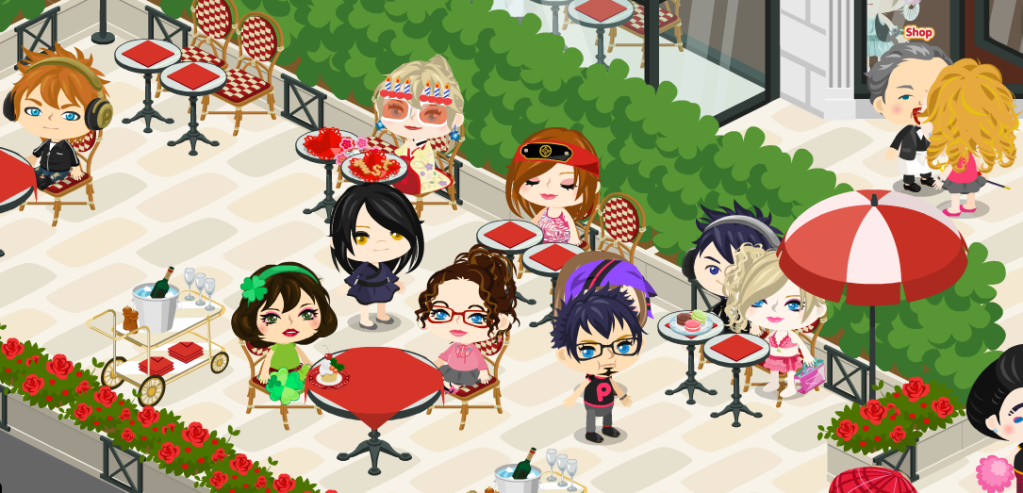 Written by: ѕнαуиα♪
Recently, I've been to France. I was extrememly excited when I saw that Ameba Pico had made a new French area. I'll tell you all about the French area new to Pico!
Clothes:
Out of everything in Pico (and I do mean
thing
, not
people
), I'd have to say the clothing is my favorite. Although it's not nearly as cute as Ameba Pigg's, it's a lot more affordable. They have some new clothes in the two French Areas.
(Pleaseee, Pleasee Pico! Lower the price! I'm begging you!!)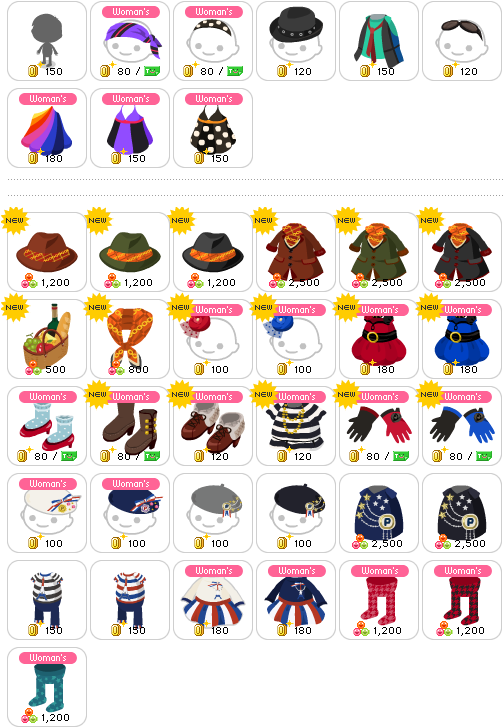 Areas: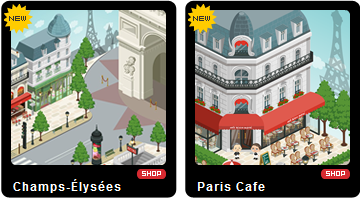 The two areas in France are Champs-Élysées and Paris Café. If you stay long enough in Champs-Élysées you'll catch an outdoor fashion show. "The Designer" will walk out in the end with two of his models, and a store will open with some of the clothes you've seen.
Ameba Pico has put a lot of attention into the details of these areas - from the clothing displays in the boutique windows to the little
'Café Bistro Merci'
sign in the picture to the right. →
If you attend the café, you MUST take a seat. The waiter will soon come and give you a glass of water. You then, click on it and you'll have a nice refreshing glass of H
2
0 (my little science geek side, so impressive, right?).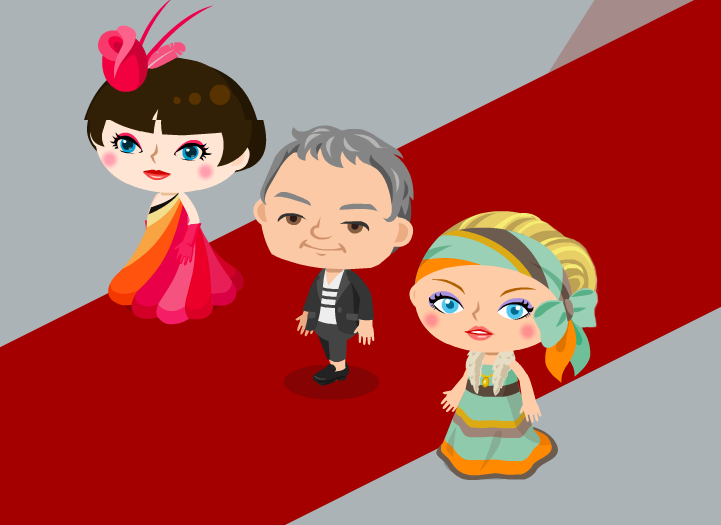 Food:
If you've been to France you know that their food is magnifique. And as you can see, Pico was focused on impressing. Chocolates, croissants, French coffee, crème brûlée, etc.).
A package of ten is 270 gummies, five for 140 gummies. I have bought everything they have ... I love it! It's
so
unique! What other game do you play that you can have some French coffee and some crème brûlée as a snack? Sitting inside the Paris Café having a little snack on my break from blogging.

As you can see, you have to get your butt down to France! Who knows the possibilities that can come next!
P.S. You get Gummies and a Star Collection star for viewing the fashion show in Champs-Élysées and getting served water in Paris Café.
---
Photo Credit: Photo 4: Photographer - ѕнαуиα♪