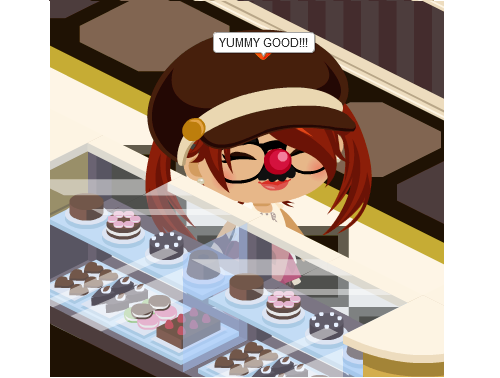 Yummy, yummy in my tummy, I looove chocolate and who doesn't!!!
This new
Chocolate Shop
is the greatest. So many variety of chocolatey treats to choose from. I'll take one of the heart shape chocolate candies to sweeten my cup of coffee tomorrow morning.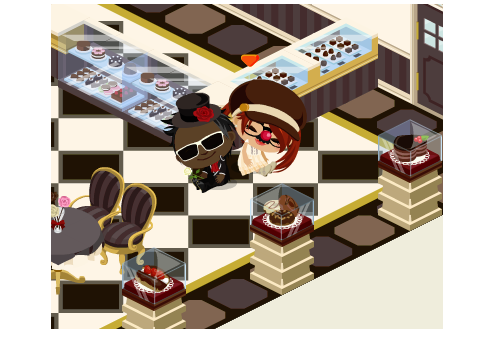 Sweets* Whispers;
ssshhh let's keep it down please, it's nappy time for
jikeise300.
Look :O the best chocolatey treats are over here. Three different kinds. I'll take them all for my three pets.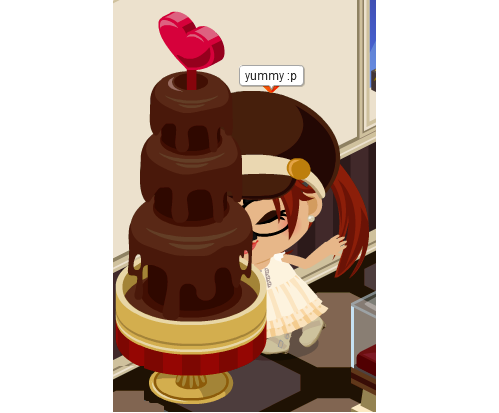 Rather then dipping strawberries in this delicious
Chocolate Fountain
, I want to dive in there and swim around , since no one is looking this way I might just do it!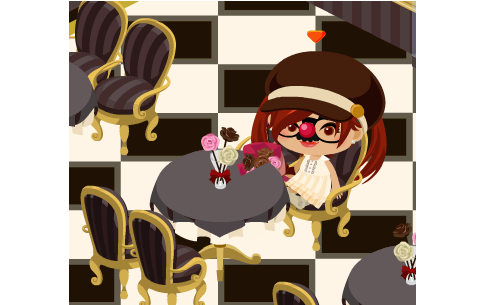 OK the sitting area is great to enjoy your sweet treats, however, make sure you take a friend with you so you don't look weird being all alone like I did :P
Til next time, have a chocolatey night <333