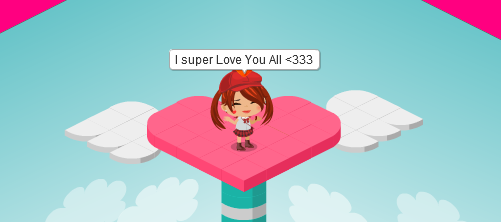 Photo Location: Cia*Cia's Room
Aren't events so much fun?! Well that is what I thought until I came across two that were more depressing then the music I have been listening to lately.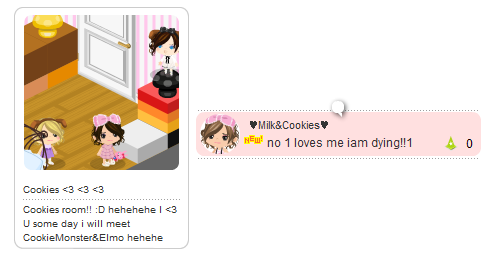 ♥Milk&Cookies♥
from the United States of America obviously is feeling exactly the way I was feeling not long ago.
"But girl don't you worry, you'll survive just like I did. Just put on your best smile and a more optimistic attitude and you'll be OK" :)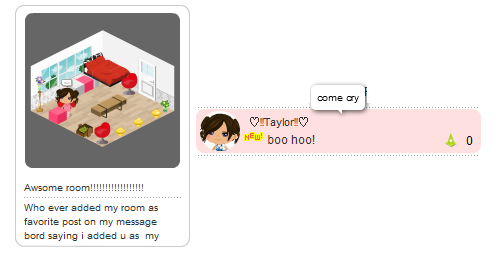 ♡!!Taylor!!♡
where were you when I was crying all over Pico? I probably cry in every corner of the Ameba World, I am such a
drama queen.
Your room was probably the only place that wasn't flooded by my tears. Too bad now all you will see is smiles on my face...
Hey wait, actually that is a good thing!!! :P
OMG, after all the drama, I really need a change of mood before heading home. Thankfully to ILucaria from Zimbabwi, I will be going to bed with a full stomach. Her event was one of the best ones of the night. The food kept coming and coming. I seriously doubt anyone left not completely full.
Thank my girl for your hospitality <3
Time to go night night for now, sleep tight and think beautiful thoughts <333