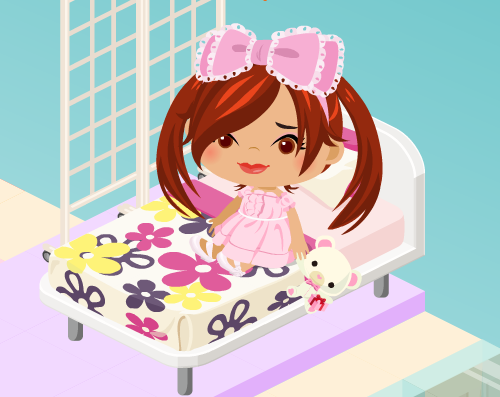 PHOTO TAKEN IN Sunshine♪'s Room
Where is the pretty angel
with the tiny and fragile hands
that would dress me up in pretty lace dresses
and would play with me all day?
We would play tea time,
we were the best of friends,
I would sleep with her every night
She would call me her baby Joann.
I remember the last time I saw her,
when she so lovingly kissed me goodbye
carefully placing me on her soft pink bed.
Softly whispering, "Don't you move, I'll be back in no time".
Now I don't hear her laughter
and ten long years have past.
I am covered in dust and webs
But I know one day she will be back.
I still remember the day I heard them crying,
and saying our little angel is at rest,
Let's not move her JoAnn dolly
Let's leave her where she is at.
Now the house is so quiet
and the sun never comes in
But I sit here waiting
and sometimes I can feel her near.
I feel her tiny hands fixing my hair
like on those very happy days
when I would play with my angel
Always feeling her loving embrace.
Faithfully and lovingly I await,
always looking at the doorway
Can't wait to see my angel running in
saying
"My baby JoAnn, I am ready here to play!"
Written by Sweets* (Lori Novo)
As it appeared in
SL: Lori Novo Blog