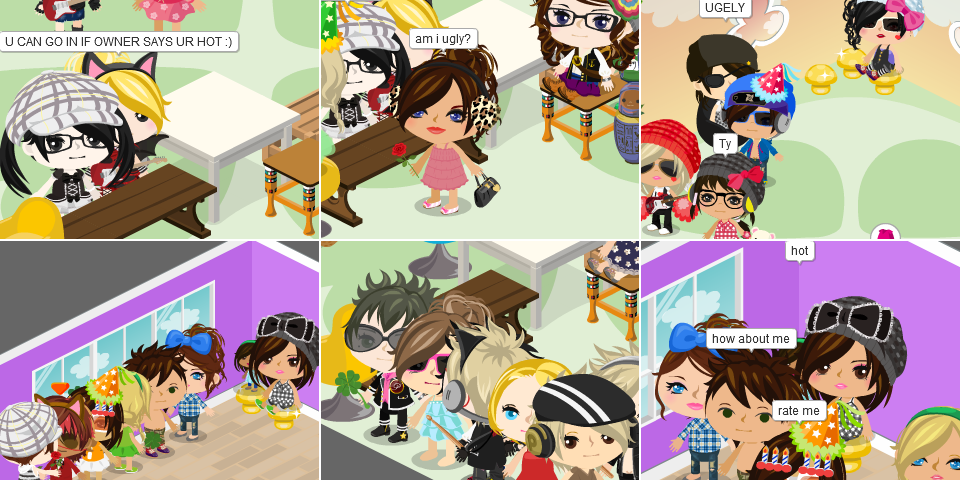 Written by: ROM-eo™
For some time now Picos have either thrown "Hot or Not" events or have participated in them. The object of these events is to be rated on your Pico's appearance. Not only are these events shallow, but they are dumb.
What is the point of these events? To find out if your good looking or not? Would you really value the judgment of another person over your own judgment of yourself?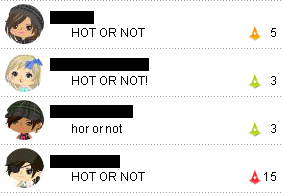 If you haven't been to one of these "Hot or Not" events I'll give you the basic idea of it:
You walk into the room.
You are told to line up
You wait patiently in line for your turn
You step up to the judge(s) and they then rate you ("hot", "not", "pretty", "ugly", or rating you from 1-10 in terms of your appearance, etc.)
If you are "hot" in their opinion you pass on, but if are "not" you are kicked or ignored
Sometimes, the room is set up with a special area only for the Picos that are "good looking" according to the event hose. The only way to gain entry in that area is to meet the judge's definition of hot.

What exactly is hot? Is it having clothes brought with Ameba Gold? Is it your Pico's physical features? Is it having clothes bought with Gummies? Is it having connections with the right crowd? No one actually knows. Everyone has their own opinion of "hot". That opinion should only matter to the direct appearance a person and to
no one else
.
Like it or not YOUR judgment of yourself should be kept to your personal standard of how you conduct yourself.
I find these events ridiculous and uncalled for. It's not fair to those who "don't make the cut". What do you think goes through their head when they are told they aren't good looking?
For the people who did make the cut and are sitting around laughing at those who don't make it you should be ashamed.
Everyone in our Pico community is equal. I'm no different from you; you are no different from me. We all are equal and that's what we are starting to forget.
It's not even about being an Ameba Gold or Gummie user anymore. Gummie users throw "Hot or Not " events aso do Ameba Gold users. Gummie users rate people in their events and so do Ameba Gold users.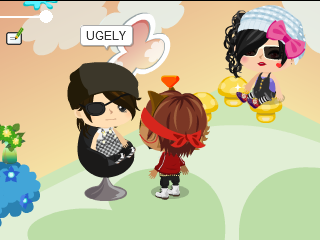 I actually believe that some of the people who go to these events and or throw them are a little insecure with themselves as well. You shouldn't be judging anyone but yourself. It's alright to get a compliment here and there, but honestly, do you really need judgment on your looks from another? YOUR, opinion of yourself is the only one that matters. As long as you feel good about yourself, nothing else will matter. I believe that inner beauty is more important than outside beauty.
I know that some of you who throw these events mean no harm, but just take this post into consideration.
This is Pico. We should be able to escape the harmful effects of being stigmatized in certain groups. Your judgment of yourself is the only judgment you should be concerned with. You shouldn't go around judging others based on their appearance without getting to know them. And if you are going to judge someone, please do it based upon their personality not their looks. We are all equal whether you like it or not. You are and will be everything you aspire to be, do not let anyone tell you otherwise.
Lesson of the day: Your opinion of only YOURSELF is the only one that counts.
---
Please help support Japan as ♔ℓเgħтηเηg has asked before. Continue to wear red and white until the end of the month. And if you are in the position to do so please donate, Japan is in a great need of help right now.