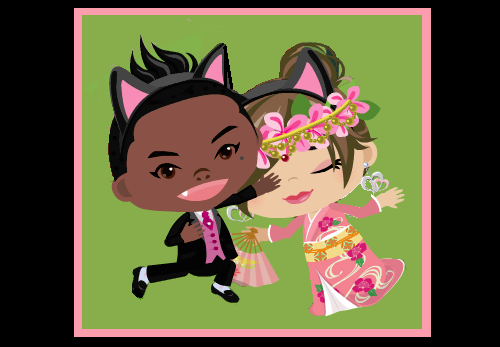 Often I get visited by so many wonderful Picos that always seem to bring words of encouragement and appreciation for the work I do for the blog. You should know that I am extremely shy and usually don't know what to say after you give me such beautiful compliments. I become speechless and overwhelmed by this and unfortunately, often its been taken as a
STUCK-UP
attitude from my part.
I consider myself a humble person and I am still surprised when someone shows me so much admiration. Am I really deserving of all this love and admiration? To be honest with you, I don't know, I'll let you be the judge of it.
I partly write from my heart in hopes of sharing a little of myself to you... the rest is the result of my efforts which thankfully has always been wonderful.
I thank you from the bottom of my heart for accepting such humble writer that loves writing for you
❤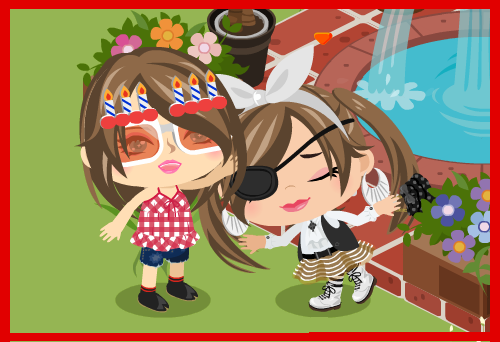 My Pico of the day is
Dani Wilson
from The United States Of America!
Please follow her new
Dani's Drama xx Blog
on Google Friend Connect.
The perfect example of what I just talked about (
above photo
) happened yesterday afternoon. As I was working on one of my articles,
Dani Wilson
suddenly appeared at my door showing me her admiration and appreciation for the work I do. And as always, I went speechless and all I could do was smile and say thank you repeatedly.
I share with you our brief but beautiful chat...
(14:08) Dani Wilson: :O
(14:09) Dani Wilson: *Rubs Eyes*
(14:09) Dani Wilson: :O
(14:09) Dani Wilson: You're... You're ACTUALLY Sweet_Mom?
(14:09) Dani Wilson: ........Wow..
(14:09) sweet_mom: hi
(14:09) Dani Wilson: Hi..
(14:09) Dani Wilson: I Love Your Blog
(14:09) sweet_mom: :)
(14:09) sweet_mom: awww
(14:09) Dani Wilson: It's Really Cool ;)
(14:09) sweet_mom: ty
(14:10) Dani Wilson: Nps x
(14:10) sweet_mom: LOL
(14:10) Dani Wilson: Lolz x
(14:10) sweet_mom: how r u
(14:10) Dani Wilson: It's Wondeful
(14:10) Dani Wilson: Oooh, gd x
(14:10) sweet_mom: ty
(14:10) sweet_mom: :)
(14:10) Dani Wilson: Tc ;)
(14:10) Dani Wilson: I Love Ur Url & House!
(14:10) Dani Wilson: It's Amazing ;)
(14:10) sweet_mom: thanks
(14:11) Dani Wilson: No Probs ;)
And just like she suddenly appeared in my room brightening it up with her cheerful personality, she POOFED into thin air after I had taken our picture. Was this sweet girl for real or just my imagination playing a nice moment for me? :O

So my dear Picos now you know the effect you have on me. Your beautiful words encourage me and put a big smile in my heart but also leave me speechless and feeling extremely shy ;-)