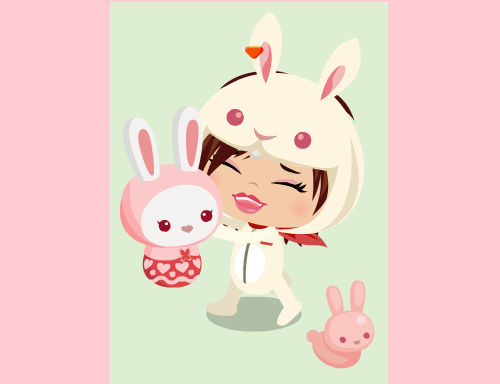 With Easter just around the corner on Sunday, April 24, our Ameba Pico developers just
had
to provide for us wonderful Easter items to make this happy holiday a Bunnyfic Day for all Picos.
Here are the new Bunny Rooms.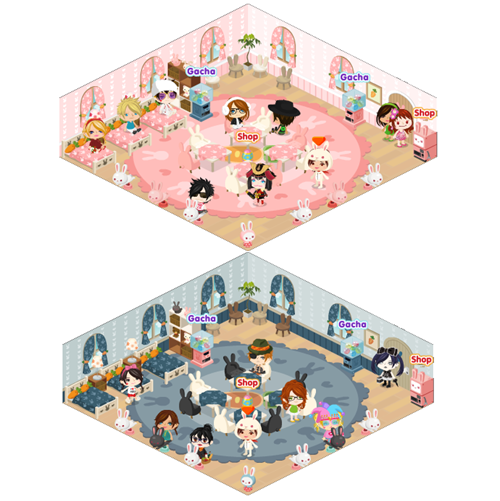 I was so glad that Pico has provided two different colors to present the new bunny items in these rooms, Pink and Blue. Sure I like pink, but lately most New Rooms were in pink and I know of one person that will be glad to see finally a Blue room ... that is Catero (blue is his favorite color). :P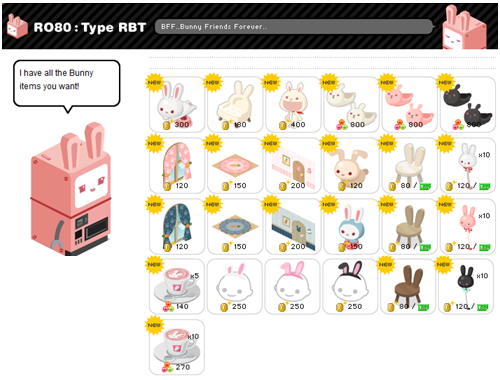 Now the new bunny items available in the shop are absolutely bunny'eautiful. Unfortunately ,Ameba Pico has forgotten once again that not all their players have AG and there is only a few items available with gummies or a token. PLEASE AMEBA PICO GET WITH THE PROGRAM! >:( Be fair to all our Picos and provide more items for people with Gummies.
Our new premium bunny gacha its also filled with adorable items, now both in black or pink. For 100AG a spin you can collect the seven required items in order to get the free Full Bunnny Costume either in black or pink.
And once again where is the 50AG gacha and especially the gummy one. AMEBA PEOPLE OPEN YOUR EYES, not everyone can afford AG gacha!
Anyways moving on to the wonderful people I bumped into this time...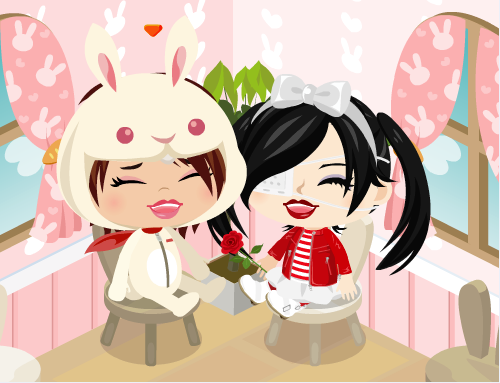 Spending time with my good friend
Ðaяk๖ۣۜ♥
while visiting the new
Bunny Room
was great. My good friend Ðaяk๖ۣۜ♥ and I come a long way and she is absolutely a friend you can count on no matter what. When she saw me wearing my adorable Full Bunny Costume Outfit/Wh. (400AG) all she could say was, "
You look so
cute
!" But really in this costume
ANY ONE
can look cute. She also said that it would be great if they would bring a
Bunny Dance
action to go with the costume. Wouldn't that be great?
I also had the pleasure of meeting
▒ мέмe▒ ღ
from United Arab Emirates. She was a happy bunny indeed. As soon as she saw me dancing next to her, she didn't hesitate to join me immediately. Soon we were spinning around on our heads like there was no tomorrow.
Now our adorable
e
чuu
☆
from Romania was more on the quiet side, hmmm I wonder if it was because she didn't have a bunny costume on?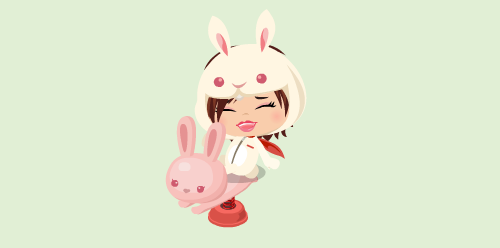 I now what to take this time and get on a more serious matter. Our friend
Ðaяk Paηda๖ۣۜ♥
is in the hospital and needs all our prayers. Please send him get-well messages and letters to his Pico room, but most importantly, keep him in your thoughts. With all our prayers he will pull through in no time and will be back joining us in our Pico adventures.