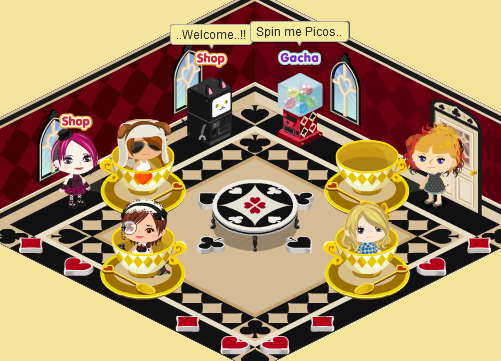 Gacha, gacha
YOU ARE KILLING ME
!!!
Seriously, who can resist the
Gothic Alice
new Gacha where you can get
WICKED
prizes for 100AG a spin. Hey, what happened to the 50AG one?!
The new Alice room under the park category on your Travel window is absolutely fabulous. The
Dreamlike Tea Cup
chairs have to be the best feature in the room. Who wouldn't like to dive in and swim around in a cup full of "SWEET" tea or coffee or take a chocolate bath playing around with all those marshmallows floating around? Awww, I could just take a warm nap feeling all cozy inside this golden cup.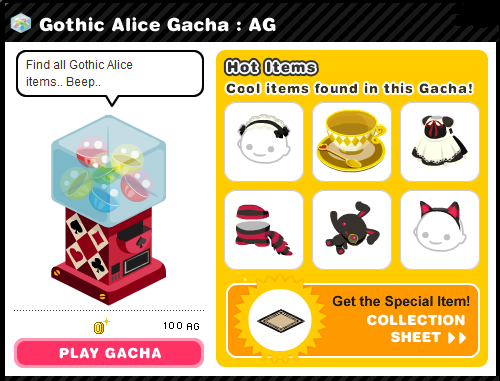 Gacha as always has a special prize to give away once you complete the
Collection Sheet
which requires you to get the six different items available. The price offered this time is the
Gothic Cards Floor
which its amazing. Luckily I got the prized floor and now its sitting in my "ROOM 2" making my room look great. Why don't you come over and check it out for yourselves ;)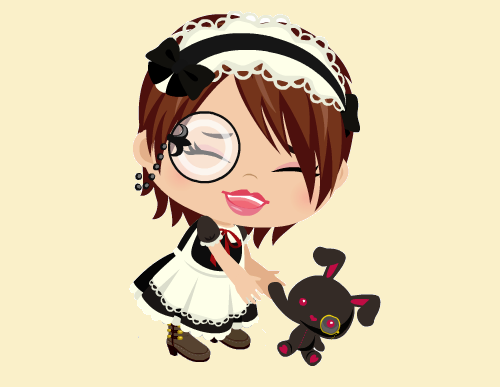 As soon as I saw the
Gothic Alice Maid
dress, I totally fell in love with it
<3
As I started spinning, I crossed my fingers, closed my eyes and kept repeating, "The dress please, I want the dress please" and I would opened my eyes slowly fearing to be disappointed with the prize. However, gacha was very good to me this time and I actually got all the six different prizes right away :) Luckily I got two of the adorable Dreamlike Tea Cups.
BTW:
The Gothic Alice Maid dress looks great with the Elegant French Long Gold Button Boots available at the Champs-Élysées room in France for 80 AG/1 token.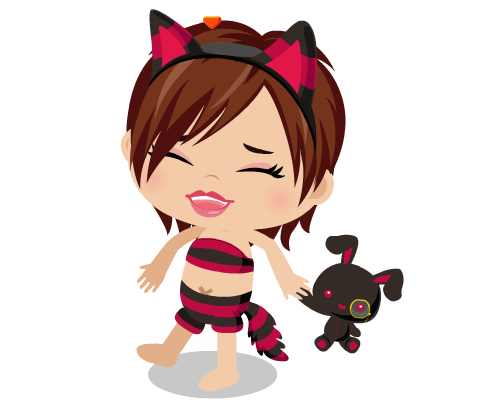 I also took for a walk my Gothic Rabbit Doll wearing my new Kitty Cat costume, both which I won at in this new gacha.
Don't you just love how our cute little bellybuttons show :p