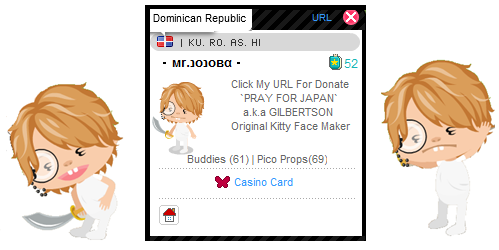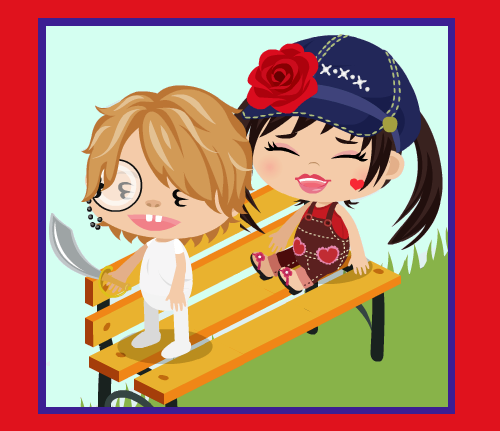 Do any of you know
‧мr.נoנoвα‧
? If you do then you will know what a fun and loving guy he is. I bumped into him a few days ago at a Japanese Park while he was dancing and goofing around with a bunch of his friends. At first I didn't recognize him, but still I was attracted by his lively attitude and his adorable cuteness.
When I clicked on his profile and realized who he was I noticed that, not only is he a cheerful Pico, but a caring one as well.
He is the perfect example of a
MODEL CITIZEN
in our Pico world for he used his URL not to promote himself, a blog or a song and video, but to link you to the
Japanese Red Cross Society
. We all know that Japan is in need of aid to assist its people after the devastating ordeal they suffered with the earthquake and tsunami back in March 11.
Now that is what I consider
not
to be a "waste" of URL space (seriously, have you seen some of the links some Picos put on their URL?).
My good friend ‧мr.נoנoвα‧ was so glad to see me that he didn't hesitate for a second to join me for a while. We actually had a great time taking pictures together. I think he forgot that his friends were waiting for him on the side; he seemed to be staring at something on my face. He kept staring at my nose with an unusual expression. He never said what the problem was, but before I left, he insisted on cleaning my nose though he didn't dare to use his fingers. He opted instead to expertly use his blade.
The biggest shout out goes to my friend ‧мr.נoנoвα‧ for his wonderful URL ... oh, and also for cleaning my nose. ;)