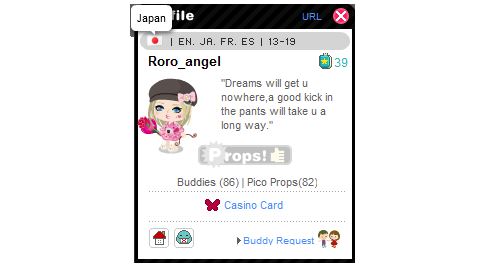 Roro_angel I agree with you 100%!
Who has never had a dream in life? I know I do and I bet you do too. However my question to you is, are you truly satisfied with just dreaming or are you the kind of person that takes action in making dreams a reality? I'll tell you what I always tell my own kids...
"Dreams are possibilities!",
and the sky is the limit, the bigger the dream, the more effort it requires but don't let that intimidate you. You are the only one that has the power within yourself to reach for the stars or just sit around and admire them from below.
You all know how much I love to dance, but did you know that I also looove to sing and one of my biggest dreams in life is to learn to play the guitar? Well, I have decided that that dream is well over due and it is time to make it a reality. I will be buying an acoustic guitar within the next week and I am very excited to start taking classes and hopefully soon I'll be writing my own songs. Isn't that wonderful? ;)
My dear Picos, start working into making your dreams come true, all it takes is that first step, but take it with determination and keep in mind that some dreams might required more time than others and more effort and sometimes even sacrifice. Don't let fear and doubt be the anchor that will stop your ship from sailing into the sea of "dreams come true". Are you ready for the challenge?
SUPER LOVE YOU <333