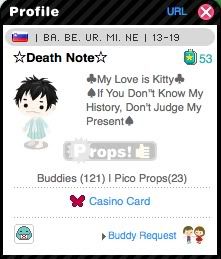 The profile for the day comes from
☆Death Note☆
from
Slovenia
It is so easy to think that we have a right to criticize other people and we don't realize that none of us are perfect. 'Til this day, I haven't met a single person that fills the PERFECT title. Yet, we tend to think we are better than others and become their judge and executor when in reality we are guilty probably of the same crime or even worse.
It would be good that before we even think about harassing someone, we try walking in their own shoes for a day and take the time to know a little more about them. You will be surprised of what you might find out and this will help you understand and accept them better.

THINK before you JUDGE!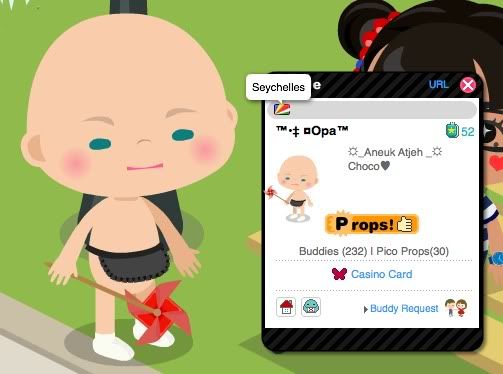 The Pico of the day is


™•‡ ◘Opa™



He looked so cute walking around the park only wearing his white socks, so not to get his feet cold, and an apron I believe. I didn't know that there is a way to get completely butt-naked in Ameba Pico :O

What Is This World Coming To?!

LOL :P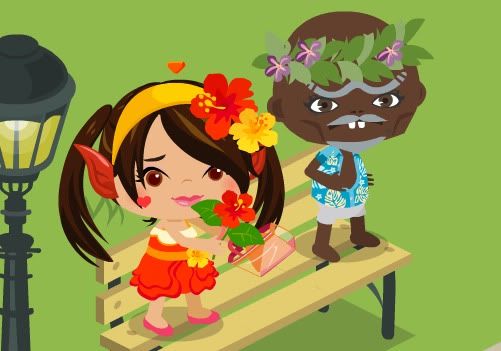 FinallyI find a dancing partner!
I spotted
一般人ひろみ=海パンマン
dancing alone at the park and couldn't resist joining him for a little "Pico Body Shaking".
We danced for a while without even saying a word to each other.
Not even a "hi" :O
But it wasn't necessary, the music was enough to know we were having a good time together
<3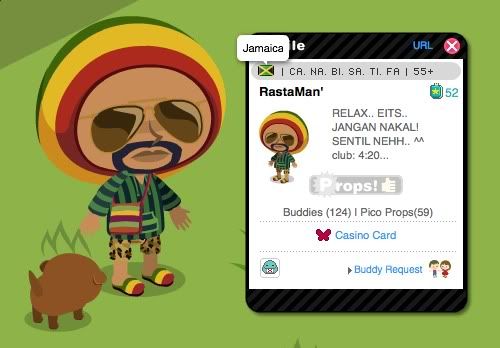 The greatest look of the day goes to
RastaMan'

Jamaican man's got style!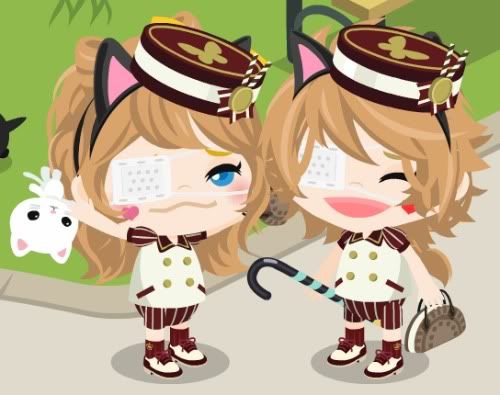 And finally,
my eavesdrop moment,
I mean
Precious Moment :P
♥♣ Hyo-Ra ♦♠
and
♥♣Young-Soo♦♠
(10:34) ♥♣ Hyo-Ra ♦♠: i will kiss u with ma sandal
(10:34) ♥♣Young-Soo♦♠: wew
(10:34) ♥♣ Hyo-Ra ♦♠: love u*
I say, "~ love is in the air, everywhere I look around ~"
Heyyy,

I think that's a SONG


And until tomorrow, let's all add some of our love into the air so we can make a wonderful breeze of warm feelings <333