PHOTO CREDIT:
http://en.last-video.com/shakira-attends-copa-del-rey#more-5920
What a great day this is. I am writing to you from a very peaceful place where I came to rest for a few days under the warm sun, listening to the sound of the waves. Actually, Shakira has accompanied me on this trip and I have been playing her music over and over again, especially one particular song that I love to dance and sing to.

I absolutely love this type of dance!
In Second Life, once in a while I will feature in my SL: Lori Novo Blog a song for the day which means it will be the ONLY song I will listen to the whole day. By the time the day is over, I probably have heard that song over 100 times. It drives my kids crazy :P I choose one of my many favorite songs depending on the mood I am in. There been also times when the song that I feature is a song dedicated to me from one of my friends or one of my Second Life blog readers.
I may just start doing it in this blog too. I'll let you know what song I will be listening to and hoping that you too will listen to it at least one time.

Now getting to what this post is really intended for.
WINNER OF THIS CHALLENGE:
♥Saяakucaκεs♥
Congratulations <3
For those of you that accepted my Exploring Pico challenge, here are the answers. I hope you had fun and soon I will bring you a new one. I intend to make Pico Perfect not only a blog to read, inform and help, but also a blog full of games, contests and challenges to keep you busy while you are having fun. Remember I still have the "Did You Cut Your Hair?" game going on. Send me your replies and I'll be posting them by Saturday.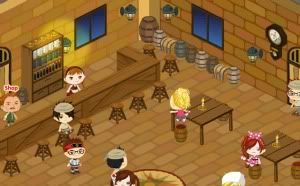 #1
ANSWER: Caribbean Bar (Time Travel/ Age Of Exploration)


Location where I took photo for this one is highlighted in yellow. Forgot to add the word "HERE"
#2
ANSWER: 2nd Anniversary Park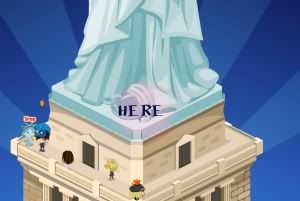 #3
ANSWER: Statue Of Liberty (America)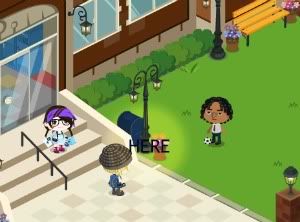 #4
ANSWER: High School Gate (High School)
#5
ANSWER: Shibuya 106
#6
ANSWER: Pet Farm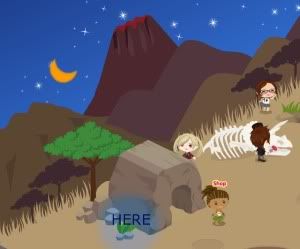 #7
ANSWER: Stone Age
#8
ANSWER: Ballerina Park
#9
ANSWER: Classic Music Room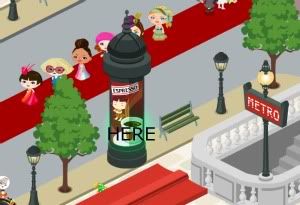 #10
ANSWER: Champs Elysees (France)