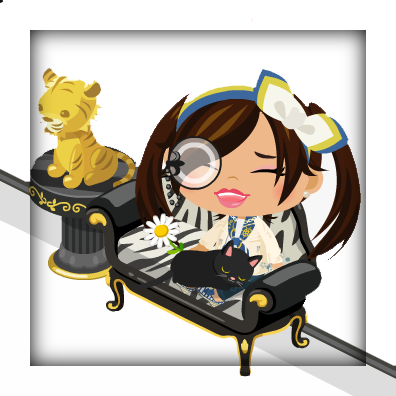 Messages Time!
Thanks for all your messages and the food for my pets and me that you all so kindly leave everyday.
But most of all, t
hanks for all your love <333
I've been feeling a little under the weather but I'll try to bring you Mail Time! tomorrow.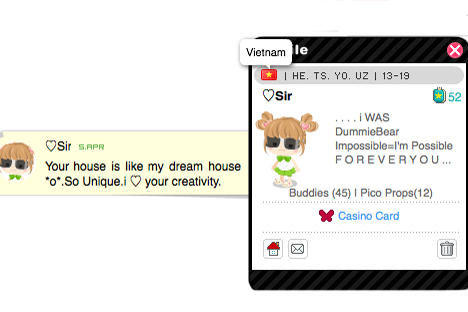 ♡Sir
,
Thank you thank you <3
Masturbater
SAY WHAT???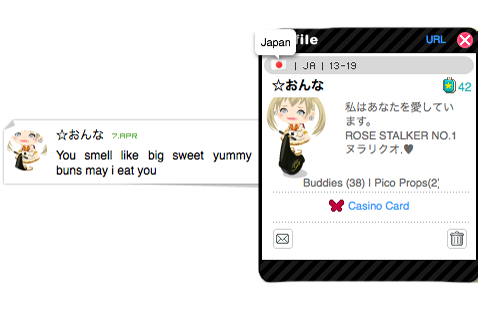 ☆おんな
HUH??? :O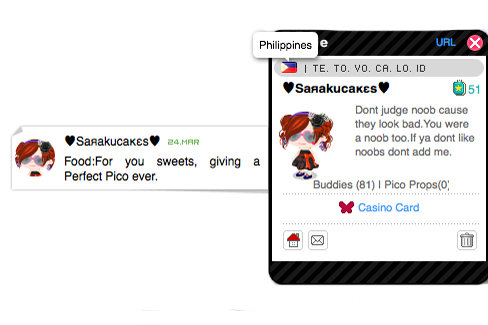 ♥Saяakucaκεs♥



YAY!
Thank You <3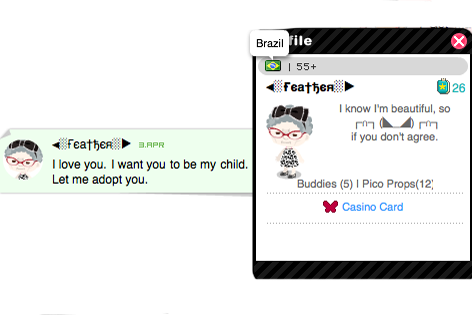 ◄░Ғϵа†ђϵя░►

OMG, this is one of the sweetest messages I have ever received. Every time I see it I go awwww :)))
SuPeR LoVe YoU ToO <333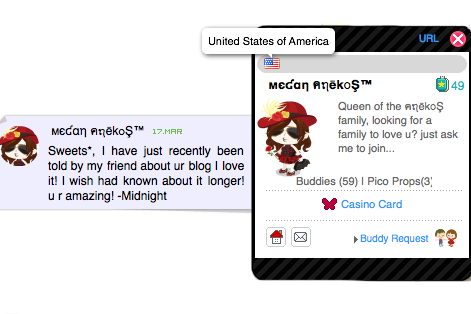 мєʛαη คຖēk໐Ş™
Glad you like it :)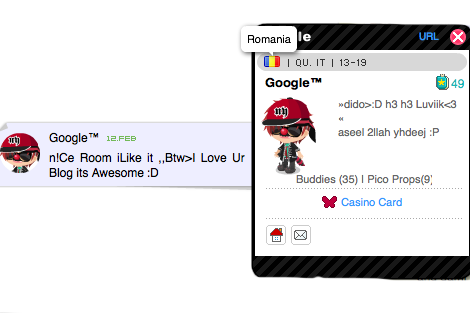 Google™
THanKS <3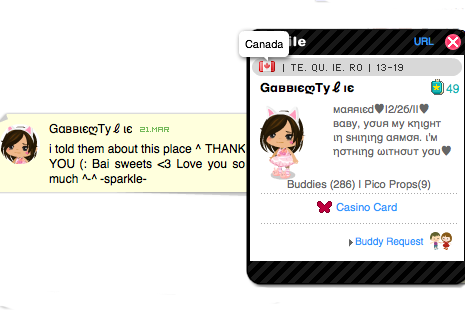 GαввιєღТуℓιє


I love you too SuPeR VerY MucH <3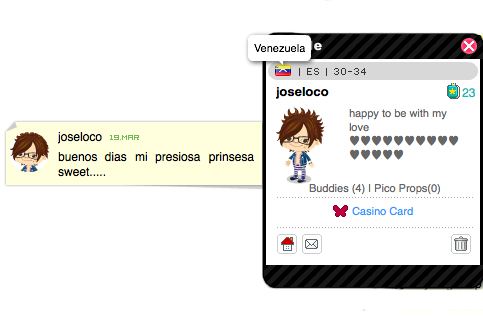 joseloco
(cheocheo's old account)
Buenos dias mi chiquito lindo :)
Sabes que te SuPeR QuieRo?
love reyna
Sweetie, I don't understand your message :(
I only know a little English
a little Spanish
and a lot of monkey.
I tried Google Translator but this is what I got....

"anobayan is lacking too much lacking"


See, it doesn't make sense to me :(
Can someone please tell me what it means?