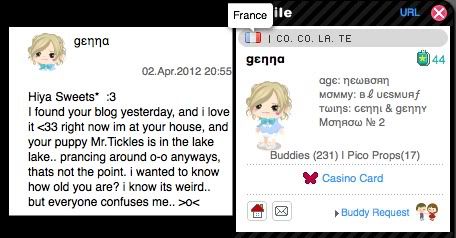 gεηηα

Ummm :O
Sorry that my age is causing chaos in our Pico World... LOL.
I am in my 30's.
But let us put it this way, I said a while back that once I reached 35, I would start going in reverse.
So now I'll say I am 34 and next year I'll be 33 and then 32 and so on.
Thanks for your question <3



Bαву ƒяυιт¢αкє



Mil Gracias !
(a thousand thanks)
for the beautiful poem.
Muah! <3



[VE] кιмιкσ™


Awww, you are so sweet. Miss you too <3



Coffee Toffee


OMG!
It always bring a tear or two to my eyes when I hear from an old friend.
Thank you for your kind words <3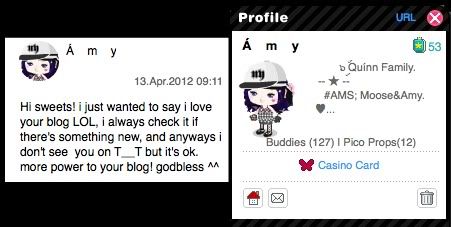 Á m y
Thanks
and
God Bless you too <333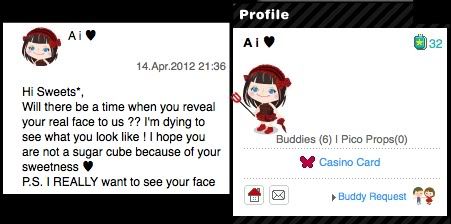 A i ♥


Yes, maybe some time soon ;) <3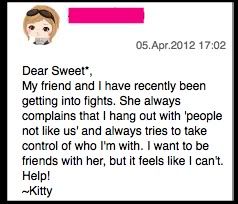 ~Kitty



Sorry for the delayed reply.

Your friend has to understand that you have the right to choose friendships as you feel suitable for yourself.
Making other friends besides her doesn't take away from the friendship you both share.
Friends should be there to share with us experiences and not to control who we are and what we should do. Friendship doesn't equal to ownership of the person.
Friendship equals respect, acceptance and FuN! <3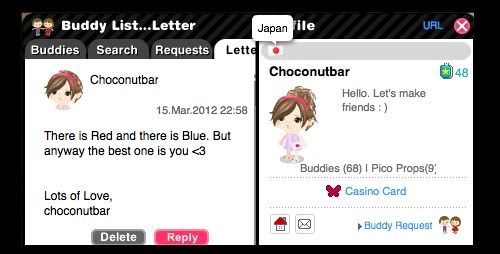 Choconutbar
Awww sweetie, I looove it.
Thank You <3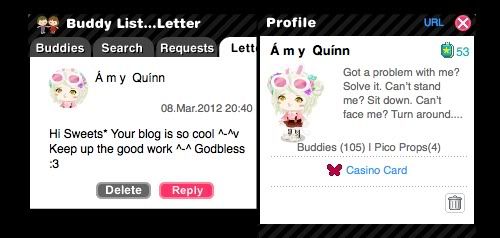 Á m y Quínn
Gracias!!!
God bless you too and the whole wide beautiful world <3
Avrilxlavignex
OmG!
I should bring back my Cute Picos Wall.
And when I do, it'll be an honor to have you on my special wall <3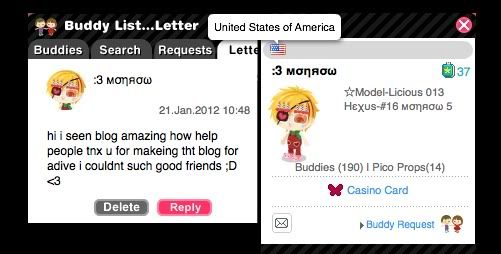 :3 мσηяσω
Thank you,
It is good to be able to help in someway.
God bless you <3