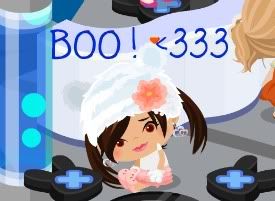 Oh what a day... what a wonderful day!
Even in our hardest moments,
God never fails to make us feel his love and put in our path things to make us smile :)))
Thank You my precious Lord <3
After giving thanks for all our blessings lets get down to Pico business.
I log in today to find that there is a Fuser mania going on in one of the new parks that have just open. To tell you the truth I knew dirtily squad what a fuser is and what it does.
Heyyyy I wasn't here for a long time, remember???
Mmmmm???

Any hows,
After carefully reading the info, I decided to give it a try...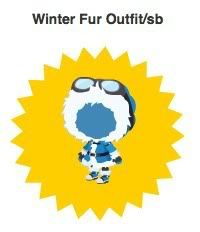 .... and this is what I got.
YAY!
I am a very satisfied FUSER customer.
Before we go to another new area that just opened, please take a look at this profile.
All I have to say is....
Aren't we all?
I just hope its not the same cute boy we all are in love with :O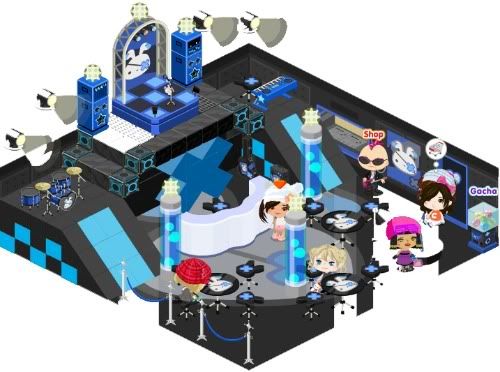 The
Blue Bunny Studio
YAY!
A blue room, my third favorite color.
First is red, then yellow, then blue, then purple, then green, then...
Well I forgot the order, all I know is that RED is #1.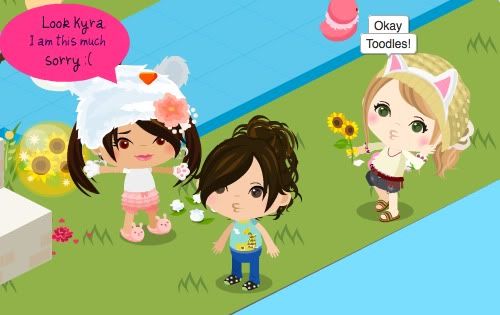 Sweets*, G a b™, K y r a™



While I was at the Blue Bunny Studio, K y r a™ started talking to me...

(17:05) K y r a™: Sweets! :o
(17:05) K y r a™: I read your blog everyday :3

And what do I do? I leave :(
Actually I was kicked out and sent to my room because I had been AFK for a long time.
Suddenly I hear the tingly sound of a letter received.

K y r a™
Aw why did you leave :(

OMG,
you can just imagine how bad I felt. So I immediately went to her room to apologize <3


BTW;
G a b™ got an ouchie :(

(17:11) G a b™: OOOOOW...
(17:11) G a b™: OW
(17:11) G a b™: I CNT TOUCH ANYTHING
(17:11) G a b™: WITH MY PINKY
(17:11) G a b™: OR ITLL HURT
(17:11) G a b™: hi sweet mom
(17:11) G a b™: guess what
(17:12) G a b™: i closed my pinky on a door
(17:12) G a b™: and
(17:12) G a b™: theres a cut INSIDE my skin
(17:12) Sweets*: omg
(17:12) Sweets*: does it hurt a lot
(17:12) G a b™: yup
(17:12) Sweets*: :(
(17:12) G a b™: i cant ouch anything wiht it
(17:12) K y r a™: you're giving me the chills
(17:13) G a b™: my pinky is the only warm finger
(17:13) G a b™: AND NOW
(17:13) G a b™: ITS GETTING COLD
(17:13) G a b™: I NEEDA HOSPITLE
(17:13) G a b™: AHHHHHH
(17:13) G a b™: IT FEELS COLD
(17:13) G a b™: BUT ITS WARM
(17:13) G a b™: brb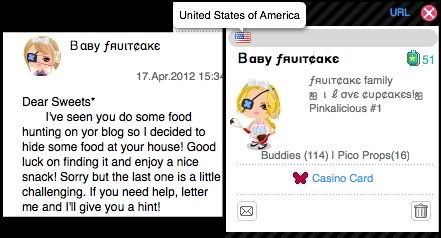 Bαву ƒяυιт¢αкє,
I looked and looked and couldn't find any of them.
Maybe someone beat me to the snacks :'(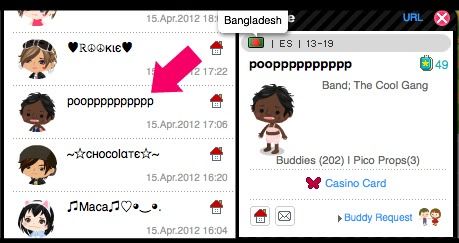 And before I leave I want to thank you for your rings
Muah BIG kiss!
I usually check to see who has been ringing and I found
pooppppppppppppppppppppppppppppppp
in there.
No wonder my room was starting to smell funny :O
JuSt KiddInG... LOL :)))
I think she is absolutely adorable.
SuPeR LoVe YoU sweetie <333