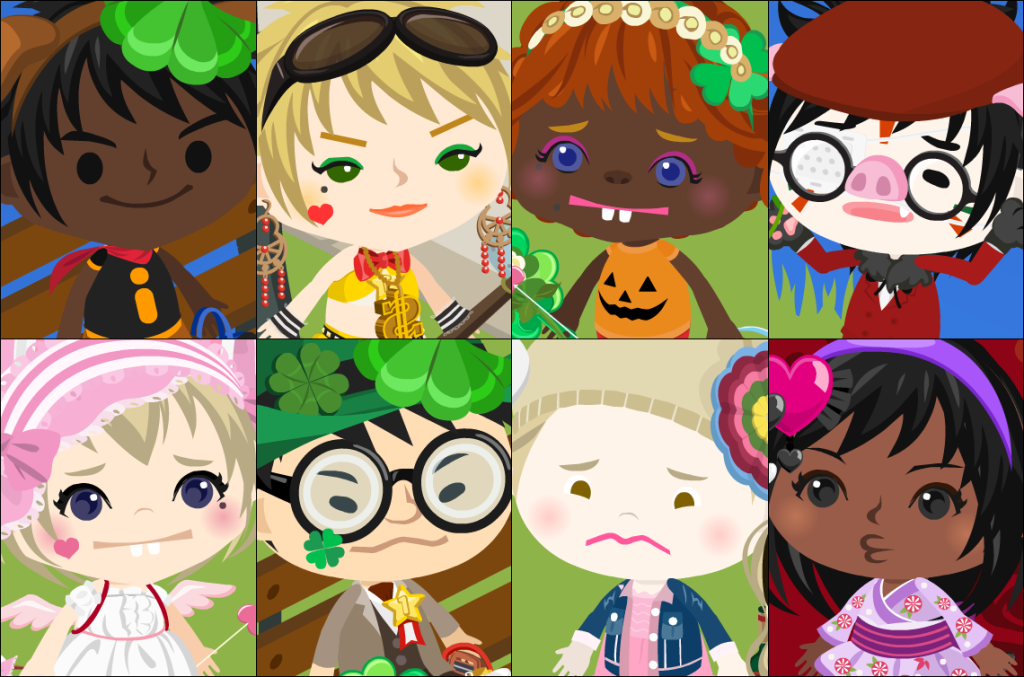 This week Sweets* (
who recently changed her name from sweet_mom
) has been posting a very important message about standing up against discrimination.
Before deciding on whether to stand for or against any issue you should take time to educate yourself and get to know what its all about, right?
What is discrimination?
Discrimination is treating somebody differently and unfairly because of their:
age
culture/heritage
disability
financial situation
gender
race
religion
sexual orientation
skin color
any other personal characteristics
A person who discriminates against another person does something to make that person feel less then human and that they are less deserving of the rights that we are all entitled to as human beings.
The most common types of discrimination are racial remarks and slurs, being called disrespectful names and being the target hurtful jokes.
Discrimination is unfair people are treated based on something superficial that they can usually not control and takes no account of a person's character or accomplishments.
Why does discrimination happen?
It's quite simple. Discrimination exists and survives because we allow it to. We carry it out or we watch silently as others do it.
When you assume that what you do, how you do it and what you believe in is "normal," and that other's who do not share your views are abnormal and less intelligent or less deserving of what you feel you are entitled to in life you are walking on dangerous ground.
Throughout history this attitude has lead to people living all over the world being denied basic human rights - the right to an education, to be employed, to be married or be connected to family, to vote, to live in a community of their choosing, to justice, etc.
Did you know ... ?
Discrimination taken to the extreme can make people do
very
bad things that harm many generations.
Many other examples of how people have been isolated ("
marginalized"
) and pushed to the outer limits of society exist throughout history, like the
Rwanda Genocide
, the
mistreatment of Aboriginal Australians
, or
Cortés's Conquest of Mexico
.
Check yourself.
Whether we would like to admit it or not, we have discriminated against someone in our lives. We all play a role in discrimination ... otherwise it wouldn't exist! Sometimes we may not even be aware of our own prejudices against people or groups. But we have the opportunity to play a positive part in our communities and take a stand against discrimination.
Take a hard look at yourself and ask yourself some hard-hitting questions ...
Who are the people that I allow into my social circle (my friends at school or work, my boyfriend or girlfriend)?

Do they look the same as me?
Do they believe the same religion, morals, values as I do?
Are they from the same cultural/heritage group as me

Who are the people that I don't allow into my social circle?

Do they look different than me?
Are they of different religion, or have different morals and values than I do?
Are outside of the cultural/heritage group that I belong to?

How do I feel about people from different cultures or countries?

What opinions have I formed about people from different cultures or countries?
Are my opinions formed through my own experiences, the experiences of other people, or what I think may be true?

How do I treat people from different cultures or countries who may speak, look, or dress differently than I do and/or have different beliefs?
Of course, sometimes we are limited by the simple lack of diversity of the community that we live in. In this case, it's important to ask:
'If a family that was from a different racial and/or religious group moved into my community how would I feel about their presence?'.
When in doubt, lead your life by
The Golden Rule
: treat others the way that you would want them to treat you.
Why stop discrimination?
Communities and nations are weakened by discrimination. It separates us, it isolates families and neighbours. It spreads hate, fear and untruth. It causes harmful social problems where you live, go to school, work and church.
Would the world be boring if all music was the same? What about if all foods looked and tasted alike. How would you feel if everyone was expected to dress the same?
So why is there an expectation for all people to be the same?
Let's get real. Anyone can be the target of discrimination because we are
all
different.
A life that's diverse is one that is interesting, exciting and worthwhile.
---