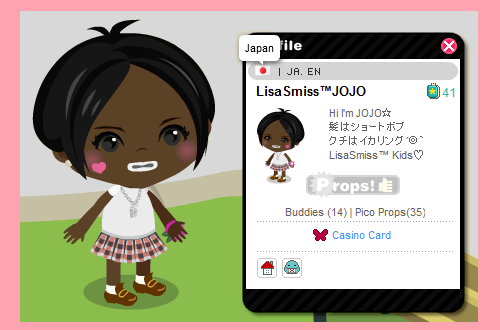 Our beautiful
LisaSmiss™JOJO
has to be one of the cutest Picos among us. Her lovely big eyes are one of the many beautiful features that this gorgeous Pico possesses. Now, lets not over look her chic hair-do. Definitely a unique choice, since I haven't seen that many Picos with her hair style.
She comes from the
LisaSmiss™'s family
where all the family members are definitely beautiful.
url below
's eyes are definitely sublime. They express love and kindness complimenting her angelic face. And though she has my same nose and mouth, she definitely has chosen the most beautiful eyes "in the menu". I bet they would look amazing in any color.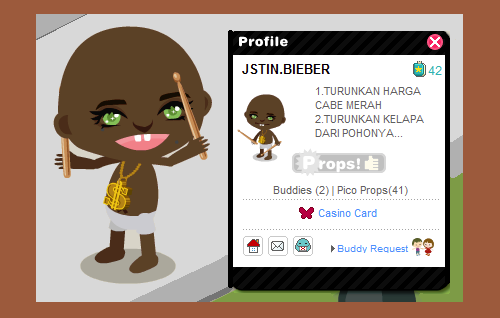 For all those
Justin Bieber
fans, this has to be a real treat for you. Our own
JSTIN.BIEBER
is as handsome and breathtaking as the real one. But I got to be honest with you, though our Pico heartthrob is missing those famous "
swooping bangs
", I still think he looks amazingly adorable and with those beautiful green eyes, I can easily forget how the real Justin Bieber looks like.
Ok, who made this cutie picotutie sad? Or could it be that he has fallen asleep standing up. Whatever is happening to this poor Pico, it is obvious that there is something missing in his life. Could it be a dose of energy, a smile to cheer him up, or perhaps a
REAL NAME
!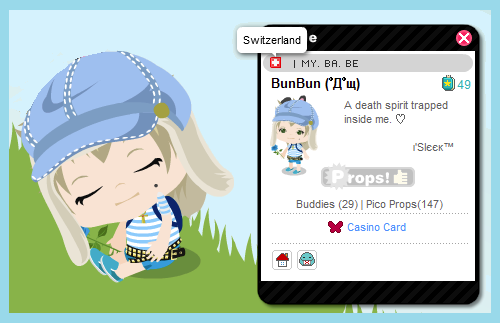 SSSHHHH
! This little blue cupcake fell asleep and you can't help notice how defenseless he looks. It makes you want to stand by his side and guard his sleep.
BunBun (゚Д゚щ)
was very fortunate to be born with an angel's kiss on his left cheek.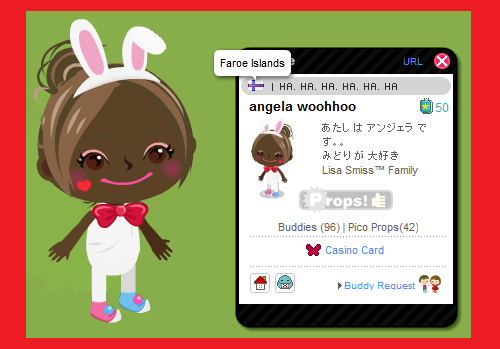 This lively cute bunny will captivate you with her delightful smile.
Angela woohhoo
would definitely win any "
Miss Congeniality
" contest at any time. She definitely has a positive aura about her. Also notice she belongs to the
LisaSmiss™'s family
, another plus to her advantage ;)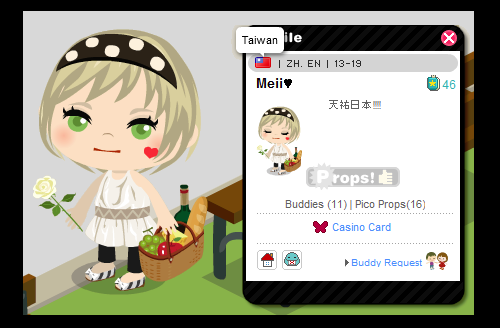 Meii♥
, I bet that with those alluring green eyes of hers, she breaks alot of hearts on a daily basis :)
She look like a very attentive and sweet girl. Her whole presence is impeccable especially her stylish fashion style.
Now I wonder, looking that great is she going to meet her date? She has come prepared with a basket full of fruits, breads and wine, and she hasn't forgotten a rose to give to her love.