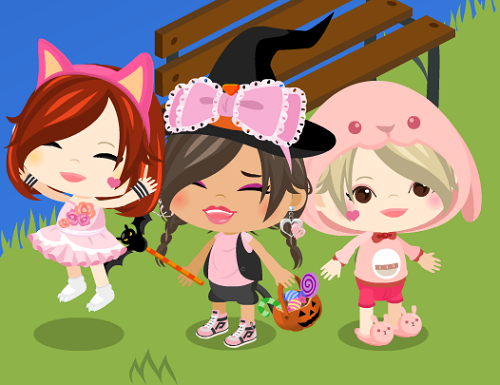 Hey guys, meet my new friend
кιкι♥
!!!! She is the one on my left... lol , just kidding, that is Coffee Toffee. кιкι♥ is standing behind me....NO?
кιкι♥
WHERE ARE YOU???
Oh there you are jumping up and down with joy :)))
Actually we were both jumping with joy and crying tears of wow! wow! wow! because we finally got to meet in person last night at one of the Japanese Parks. OK not really in "person" but "PICO person", same thing :P Now that we are buddies we can continue jumping up and down together like silly rabbits every time we bump into each other.
кιкι♥
welcome to my world of friends and that our friendship may endure and prosper in our wonderful world of Pico <333