Hmmm...
It is time to get serious, very serious, super serious
for the moment of truth has arrived.
TonTonTon Ton!
Hahaha
Are you kidding me?
There is no way I can get a straight face when it comes to answering your letters.
No No No,
don't get me wrong.
It's not that I am laughing at the mail, I do have the most respect in the things you write for me.
The thing is as I said many many times before,
your letters mean gold to me. They fill me with joy and I just can't stop smiling :))))
Here are a few for you....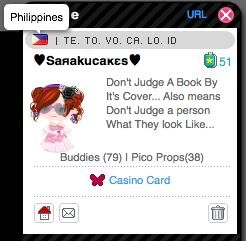 ♥Saяakucaκεs♥


Let me start by saying that I love, love, love your profile :)))




and now....




yes yes yes yes sirie,




You did get all, well ALMOST all:P




your answers right on my little

Exploring Pico

trivia




YAY!!!




And for what I can tell, you are the first one to ALMOST complete it.




Remember, you just need #5




Please don't give up just yet.




Here's a little hint for you ;)




Even though I am "LEFT" I am really to the right from the centennial.




GOOD LUCK <3
Forever Happy


stay that way forever... happy :)))




LOL




Thanks not only for reading this blog but my

SL:Lori Novo Blog

as well <3




And Cheo in fact is my Second Life husband.




LOL just kidding :)))




cheocheo is my partner in crime in SL and in Pico too. We work together in many projects and help each other.




He is my bestest super best friend :)))
But he might be kicking my tiny pico butt when he discovers I gave him a makeover without his permission :O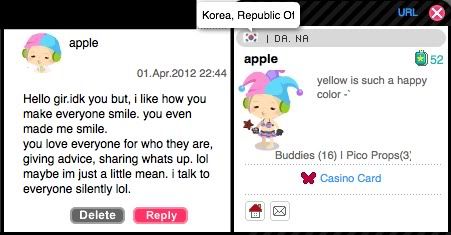 You are the

applе

of my eyes :)))
Thanks for your beautiful letter.
I am glad I painted a smile in your face and you should see how you painted one on mine when I read your letter. It was from ear to ear that even my chubby Pico cheeks disappeared <333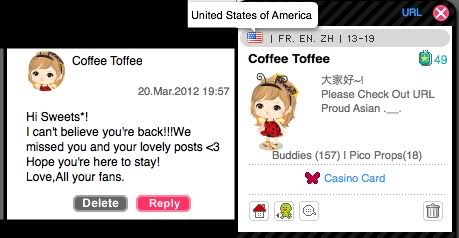 My dear

Coffee Toffee.
I missed you too. You are one of my oldest friends here
and I absolutely super love you.
And yes I am planning on staying to continue with my wonderful Pico life

<3
Dear First Lady


Michelle•Obama


I feel your pain. Been there many many times. Too many to count :(((




HOWEVER




next time it happens again you have three options;
Say...


1: I know, the thing is that today I woke up feeling like giving you all a good laugh... and it worked, YAY!




2: What? haven't you heard, this is the new trend, Gosh, get with program and don't be so clueless like Sweets* :P




3: Have your 2 bodyguards go over to them and mess theirs up.
I STRONGLY recommend option 3.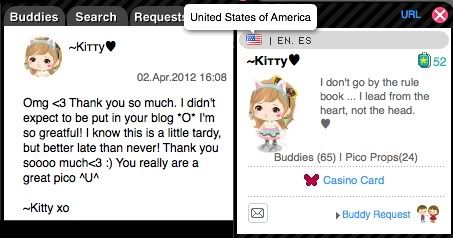 My sweet

~Kiттy♥

,




No thanks is necessary. It is always my greatest joy and honor to feature my wonderful Picos in the blog.




I should be the one thanking you all for beautifying it <333
۞ЯєĐ۞
Thank you so much for you message. It surly put a big smile on my face :)
YAY thankssss wonderful, great, terrific Pico without a name <333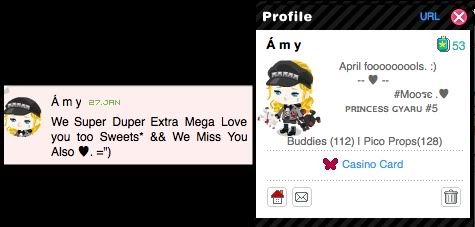 Á m y
No more missing Sweets*
I am here again but do you want to know what really really gave me the strength to come back?
It was all the love from my Picos that never cease to tickle my heart <3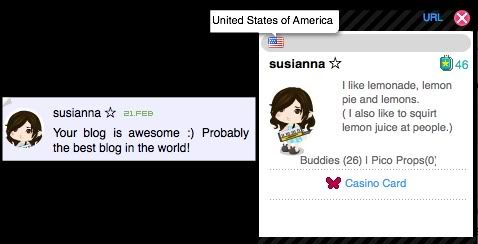 OMG

susianna ☆

,
Kind word that give me the will to keep writing and do even better for you and all my other wonderful readers.
SuPeR LoVe YoU <3
♥Saяakucaκεs♥

,


Did you know that your message tickled my heart?




Thank you so much sweetie for your kind words.




Big bear hug for you <3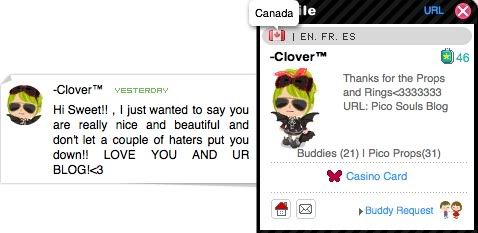 My dear
-Clover™
,
Wise words and great advice, thank you.
You are right, no one should have the power to put anyone else down. We all hold the reigns of our own life and future.
We can either let them have control over us or just use their negativity as fuel to motiviate us in life.
People that hate and want to hurt us are unhappy in life and they are not worth our tears.