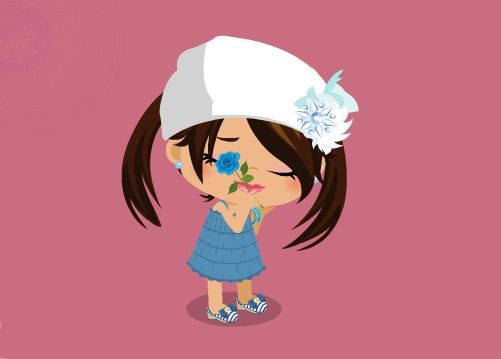 OMG,
I took my kids to see Snow White and The Huntsman movie and it was GREAT!!!
It's got everything from the original Walt Disney animated production, the prince, the dwarfs, the coffin even the apple but with an incredible twist. Kristen Stewart and Charlize Theron really did an amazing job. You just got... MUST... go and see it.

Please let me know if you liked it ;)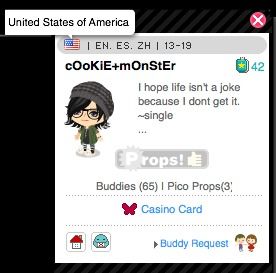 cOoKiE+mOnStEr
I know exactly what you mean. Life can be so confusing.
That is why many times it's better to see it as a joke and laugh about it than waste precious moments crying over it :)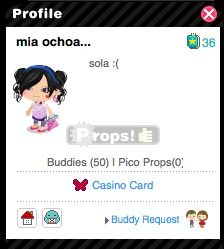 mia ochoa...
Ah mia, I understand that sometimes being alone can be hard when you see so many girls with boyfriends. But trust me, I prefer to be sola then to be with a guy that is not going to appreciate me and treat me right. Your time will come when you meet a special boy that will sweep you off your feet. Just don't rush in life. Don't sit waiting for Mr. Right either. Have fun with your friends in the meantime and let love happen by itself. <3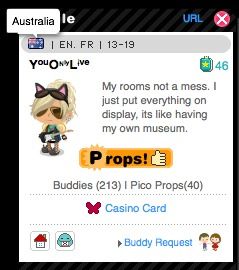 YᵒᵘOᶰˡʸLᶤᵛᵉ
Haha, good one ;)
Your profile reminded me of my son. One day I dared to enter his dungeon (room) and put a little order to it and when he returned from school and saw what I had done he actually freaked out and for days he seemed to be lost.
I felt so bad disturbing his organized mess :(((