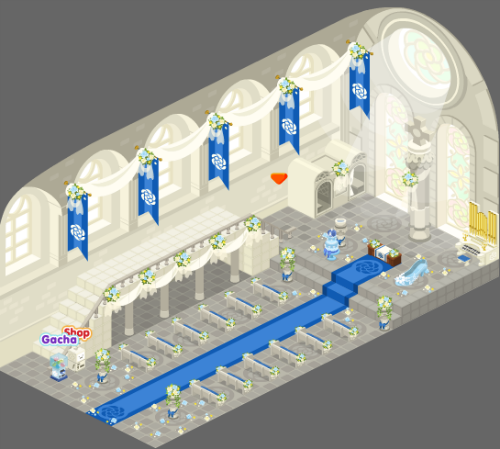 Finally! It was about time Ameba Pico provided a wedding hall so beautiful and perfect to get married in.
Even I feel like getting married now, so I stood there by the altar all dressed up waiting for Mr. Right to give me the "I Do", but with the luck I've been having there were no volunteers, not even the flies came close to me :P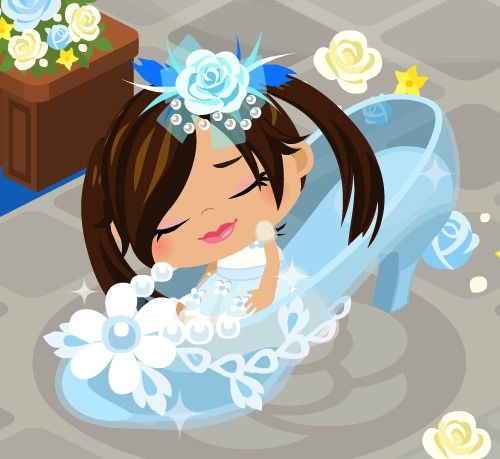 I guess for now all I can do is sleep in this glass slipper until my knight in shining armor makes his entrance through those doors, so I better make sure they are not locked.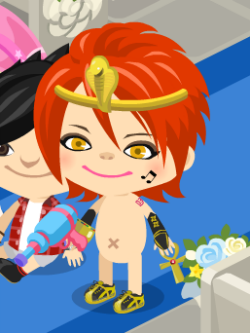 Hmmm, I did notice

☆100% HALAL™☆

from Indonesia coming in but not dressed appropriately for a wedding. Actually not dressed appropriately to be in public.
I wonder if

Mickey Mozer

from USA is waiting for her charming prince too :O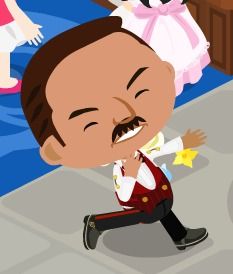 ♥♬OH**HANI !!!

from Australia
Is this the knight in shining armor I've been waiting for? He is dressed nicely and does have the mustache which I looove but I just don't feel the love :(

I'll just wait a bit longer, maybe another year or two :P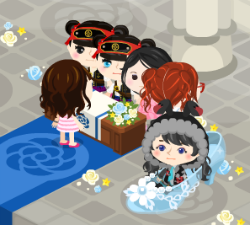 It is getting too crowded in here!
I see I'm not the only one waiting at the altar for a volunteer to take the leap with me. Maybe instead of wasting my time waiting for Mr. Right, which is more likely to NEVER appear in the picture, I'll just go and spin the Gacha for a while. I'll probably be luckier there :P