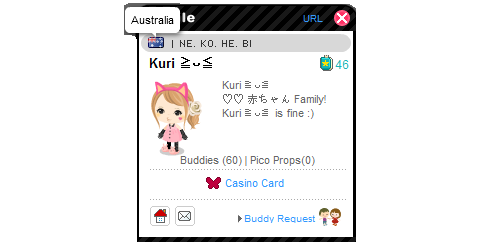 Dear Sweets*,
I showed my friend an antique necklace and she begged to wear it for the rest of the day. I finally gave it to her and forgot to take it back so I waited until the next day when I would see her again. On the next day, I asked for the necklace back but she said she doesn't have it. Watch should I do?
Oh my dear
 Kuri ≧◡≦
,
I am afraid your friend is not a very responsible person and that your necklace might be gone. My only advice for you to do is to give your "friend" a week or so to look for your necklace and return it to you. But if for some reason she
doesn't
find it, even though some things can never be replaced, for example an antique necklace, she might just have to pay you back with money.
This probably won't resolve the matter in a very satisfactory way since you have lost something that was very valuable to you and she showed so little responsibility for your kind gesture of letting her wear it. But at this point that is the least she can do. She needs to be taught a lesson that when she borrows something from someone, she has to be extra careful and responsible  and the only way I see her learning this is by replacing your valuable necklace with another one as valuable as the one she lost.
I suggest you be more careful from now on on who you lend your things to, especially the special and valuable ones. Not everyone feels they have to be responsible with borrowed items that get lost or damaging while they are in their possession, to them it's not a
big
deal. I truly hope your friend finds your necklace and returns it to you <3
I did some thimg to my best frainds sis and she got all mad i i felt really bad i said sorry and the hate me now.
Dear 
☆Emma Taco☆
,
Although I don't know what you did wrong, I am certain is that you are really sorry and you must had learned your lesson by this mistake. Just make sure you don't make the mistake again in the future. Trust me when I tell you that they really don't hate you even if they act like it.... hate is a very strong word. But you have to understand that they feel angry with you because they probably feel hurt.
Apologizing to them was the right thing to do. Now all you can do is give them time and space for them to heal. Maybe in no time you all will be good friends again but if this doesn't happened, you have to accept and respect if they decide not to. Still you can use all this as a lesson you learned and that is not to do things that might hurt others. Now you know that this type of behavior may cause you to lose good friends.... Love you <3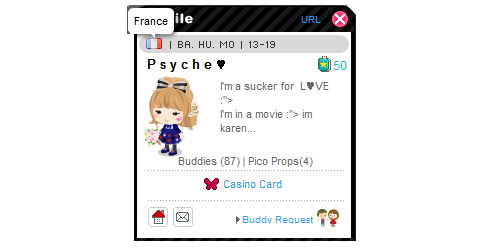 Dear Sweets*,
I lost most of my friends this year :(. It's because I dont talk to them, or I ignore them. I don't know what to do! :( How can I get them back?
Hello 
P s y c h e ♥
,
Sorry to hear this. The good thing is that you recognized the cause and are taking full responsibility for it. That is a good start :) Now the next step for you to take is to apologize to each one of them and asked them to give you another chance. Hey...everyone deserves a second chance in life!!!
Be prepared though that some of your former friends might had moved on and won't be interested in renewing a friendship with you again. That is their right and you'll have to respect that. But for the ones that believe like I do in giving second chances, show them how grateful you are for being your friends "again" by treating them with more respect. Don't make the same mistakes with them or any new friendships you'll get in the future <333